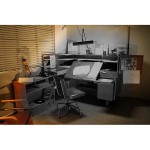 What was the first cartoon? How about the first color cartoon, or the first animated feature to make a million dollars. Cartoon films do not seem to get the same recognition and respect their live-action cousins garner, and sometimes finding the trivia and records of animated films is a lot harder, too. So we decided to put together a listing of some of the more important facts as they relate to animated films, so you can learn a few new facts, and maybe win a bar bet or two!
You probably remember exactly what the first animated film you saw was. Picking the first animated film- period!- is a little more difficult. It really depends on how you define animated film. A lot of the other firsts are equally ambiguous; many of the major steps forward were really just the sum of many small steps.
So for many of these, we will just give you the facts and step back. You can decide who or how, when or where. Its more fun that way, and you are better informed. So what do you say? Let's get started!